How to register
1. Open PlantFile from the start menu or double click the desktop icon.

MyPlantFile PRO
2. Left Click the Open button.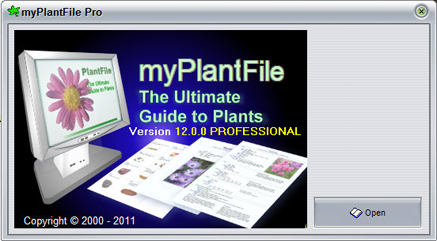 3. Highlight and Copy the Install Code on your screen. Click the Continue button.
4. Select File > Register PlantFile > Register using the Internet.

5. Complete the form and click Submit.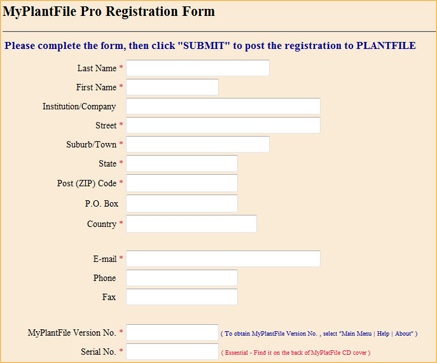 6.Click Close Browser or manually close the window or tab.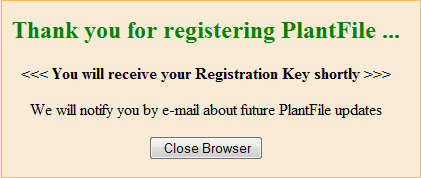 7. Copy the Key Number supplied by email from PlantFile into the Registration Box and
click Register.

*Don't Click the Continue Button*
8. Registration is now complete. Click OK to continue.

Error Messages
Reason 1: Wrong Install Code sent to PlantFile.
Reason 2: Wrong Version Number sent to PlantFile.
Reason 3: An incorrect Key Number was entered.
Mistakes can be made, usually when Key Numbers are entered manually.