About Us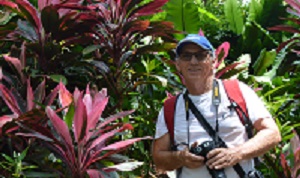 Peter Kirkland
PlantFile's Author
Peter Kirkland

is a professional horticulturist with over 30+ years experience in all facets of the industry. In response to consumer demand for a quality horticultural database, Peter

began developing

PlantFile

in 1982 as a resource for

professional landscapers,
home gardeners but primarily
horticulture students.
From its initial introduction into the industry in 2000, PlantFile has grown to a practical, user-friendly database, with information and images of over 3,700 plant species and 9,000 cultivars. PlantFile has been taken up enthusiastically by students, professionals and state & local government agencies. PlantFile is now available
O
nline
and can be accessed by all devices. There is also a
CD version and as a iPhone or Android app.


The team at PlantFile includes Brian Fenn (reasearch assistant) Izumi Tsukazono (Photo Gallery expert)
Layla and Tatsuki Kirkland (field phtographers).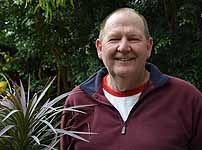 Brian Fenn
A big thank you to all the PlantFile users who have given constant support and feedback which has been invaluable in making PlantFile a valuable resource.